Mobile development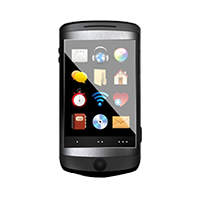 Whether for a website, a business, or even a band, it's important to make sure users can interact with the app anytime, anywhere.
A mobile application must be easy to use and lightweight without losing any functionalities. It should be as much complete as any desktop software even if a mobile is restricted in performance and space compared to a computer, the key is optimisation.
The audience is mostly using mobiles? Then this is important to make sure a website mobile exists.
We must not overlook the fact that almost everybody own a smartphone these days, and they use it to browse the Internet. A website may looks like a masterpiece on a desktop, and be incomprehensible on a mobile.
This is important to create a mobile version of the website that'll be clean, good-looking and user-friendly.